WINDROCK LLC
PLATINUM LEVEL BREEDERS OF MERIT
Kimberly Lewark-Fritzler & Colin R. Fritzler
Home of BIS, SBIS, HIT & BIF Winning Greyhounds that excel as companions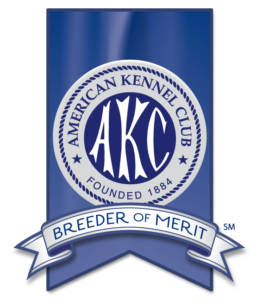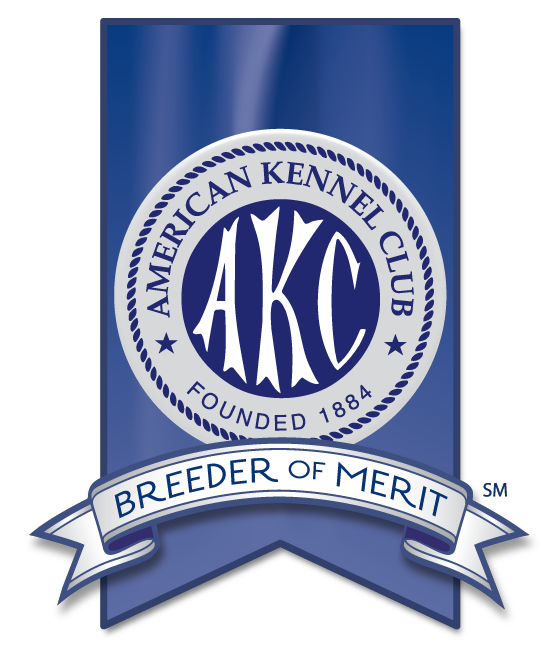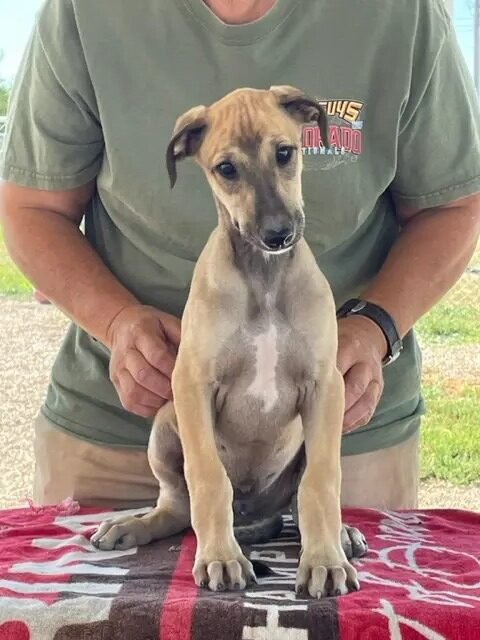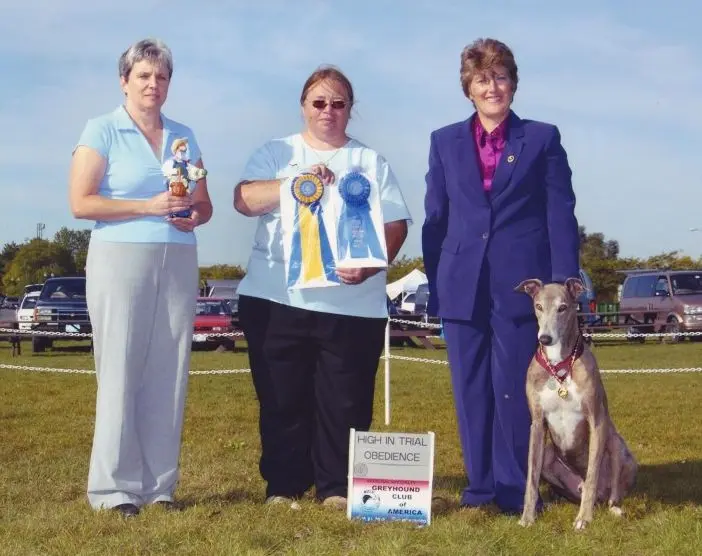 We are proud to be breeders and home to some of the best companion and dual-purpose greyhounds in the country!
WINDROCK is a Registered Kennel name with the AKC, and Colin Fritzler and wife Kimberly Lewark Fritzler are AKC Platinum Level Breeders Of Merit of Greyhounds!  As a husband-and-wife team, we have been actively involved with the dog fancy for over four decades. We have bred multiple greyhounds with BIS, SBIS, HIT and BIF accolades as well as having many #1 ranked winners in the show ring and on the coursing field. WINDROCK  is a top breeder of greyhound AKC Dual Champions--firm testimony to the WINDROCK line of greyhounds' athletic prowess and conformational excellence. Although WINDROCK  is best known for our line of show and field Champions, we are equally as proud of the numerous pet, 4-H project, service, emotional support and therapy dogs that enrich the lives of so many people.
At WINDROCK, our mission statement is to produce beautiful, functional greyhounds that are healthy and long-lived.  We do not breed on whim or fashion, but rather for soundness, health and breed type.  As a result, WINDROCK greyhounds are not only top winners in the show ring, but they also excel in many kinds of performance events and have the desired gentle disposition to be the best of companions in the home.  Our philosophy is that any greyhound bred with the proper temperament, trainability, and soundness in structure can succeed in almost any venue if the owner has the dedication and ambition to make the commitment.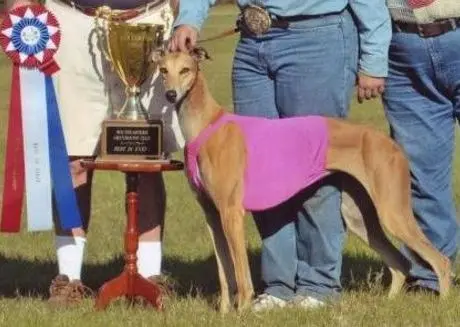 WINDROCK recognizes and embraces the importance of health screening, and our breeding stock is health tested as well as DNA profiled and micro-chipped. health testing as recommended by the American Veterinary Association and the AKC. Our strict criteria of breeding only the very best hounds with proven records of performance, has resulted in a line of versatile greyhounds that are long-lived with a sweet gentle character.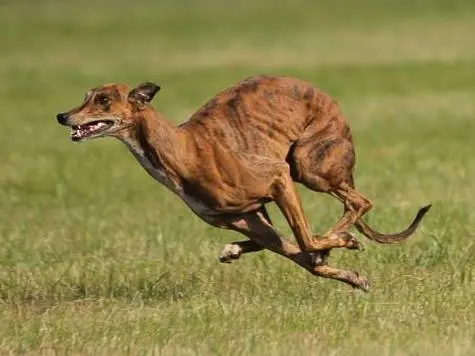 WINDROCK greyhounds have had an important influence on breeders in this country and abroad.  Our greyhounds' glittering achievements, health and longevity are sound testimony to our dedication and methodology.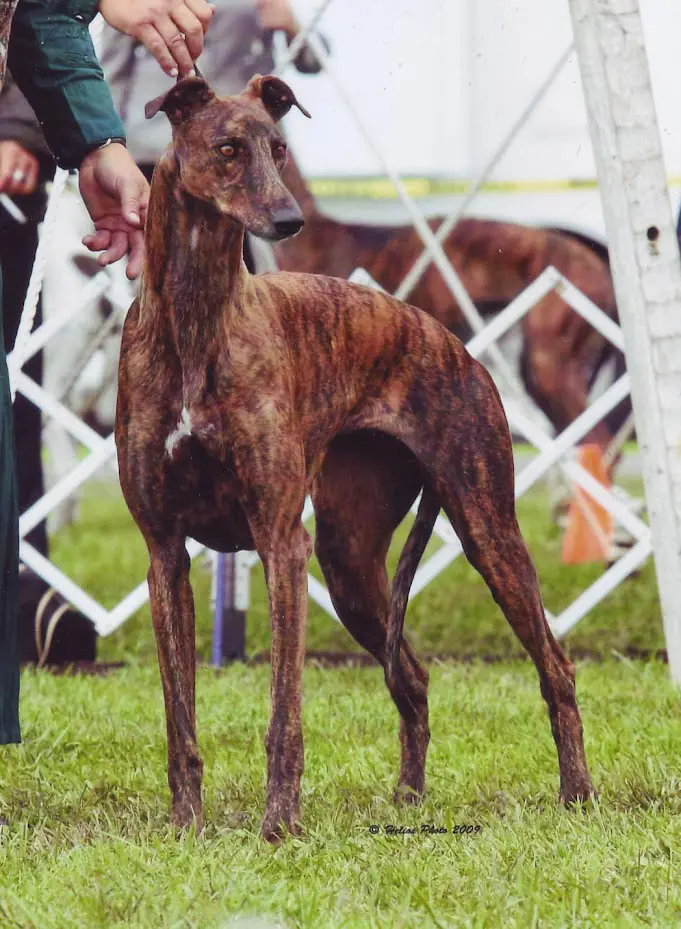 WINDROCK LLC #1 ranked Show Greyhounds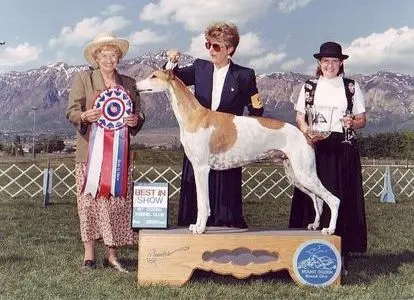 One of the All Time Greats . . .
"Bubba"
MBIS/MSBIS Ch Shazam's The Journey Begins JC
#1 Greyhound 1996 & 1997
7 BIS and 6 SBIS wins
BOB Westminster 1996
#1 All-Time Top Greyhound Champion Sire Worldwide
#1 Sire of BIS/SBIS winning Greyhounds
#1 AKC All-Time Top BIS/SBIS winning Greyhound dog in regular competitions handled by an owner-handler.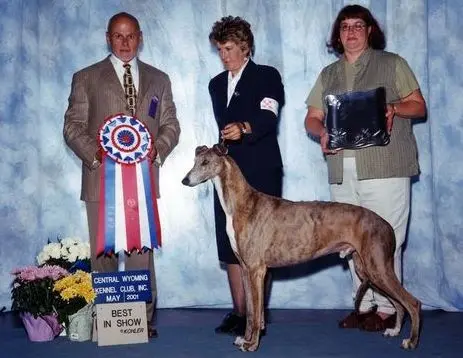 Bubba's son
"Barcelona"
MBIS/MSBIS/HIT Ch Greystone's Barcelona
#1 Greyhound Dog in 2001 & 2002
4 Best In Show wins
2 Specialty Best In Show wins
1 High In Trial win
Sire of BIS,SBIS,BIF winning get and #1 ranked winners in BOTH the show ring and on the coursing field!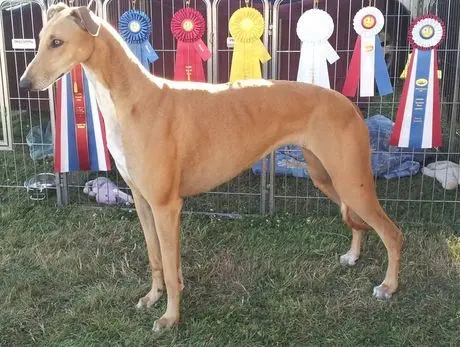 A daughter of our lovely
Int Ch Windrock Red Hot Mamma~
MBIS/BISS Can GCH/AKC Ch Mandajors Highly Explosive At Windrock RN
"Bekka"
#1 Greyhound in Canada in 2014 and 2016
Multiple All Breed Best In Show winner
Multiple Hound Show Best In Show winner
WINDROCK LLC #1 Ranked Lure Coursers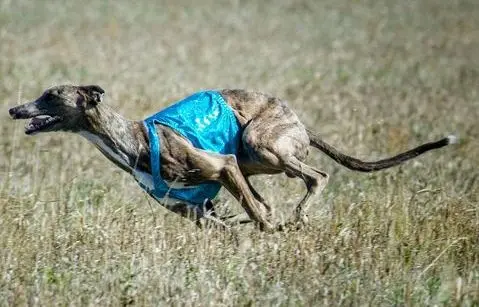 Amber's son "Sonic"
MBIF DC Windrock Batoutahellius MC LCX2 FCH
#1 AKC Lure Coursing Greyhound 2017
BIF AKC National Lure Coursing Championship 2017
BOB ASFA II 2017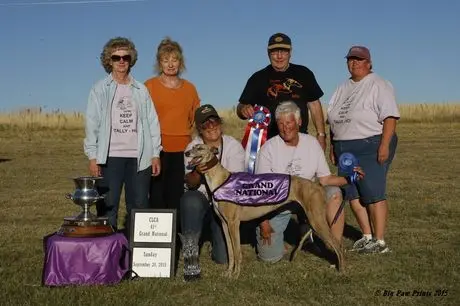 Amber's daughter "Cheyenne"
MBIF DC Windrock Rodeo Queen LCM Fch
BIF Grand National 2015
Multiple ASFA Regional BIF winner
2013 & 2014
#1 ASFA in 2012
BOB ASFA II 2012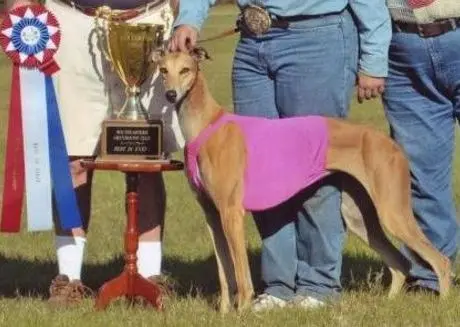 "Amber"
MBIF NFC FC Windrock Candle In the Wind MC LCM LCX
2009 AKC National Field Coursing Champion
2009 ASFA Greyhound National Specialty BOB
#1 AKC Lure Coursing Greyhound in 2008
BIF Grand National 2007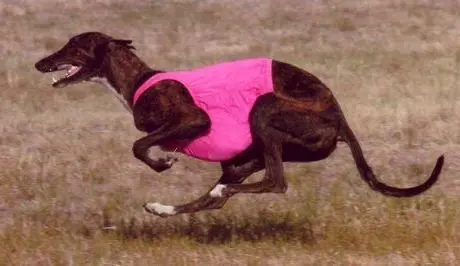 "Naughty"
MBIF DC Windrock Mamma Mia LCX FCH
#1 AKC Lure Coursing Greyhound in 2004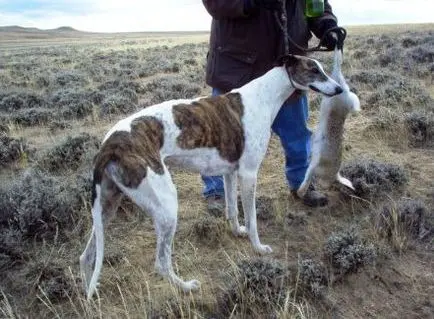 "Gizmo"
Ch Windrock Go Go Gadget JC CC
Top 10 ranked AKC show greyhound in 2008 and a NOFCA Coursing Champion
Sire of #1 ranked AKC and ASFA Champions and also the AKC and ASFA National Field Championship winners for 2009
WINDROCK LLC Greyhounds are the Best of Companions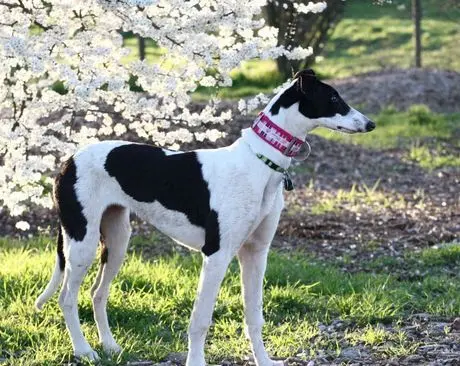 Meet Windrock Ebony and Ivory, a beautiful white and black girl!
Most of our pups are sold to strictly companion homes.
WINDROCK LLC breeding stock is health screened for OFA heart and eyes, Neuropathy and also DNA profiled. Our strict criteria of breeding only the very best has made WINDROCK LLC one of the top greyhound breeders WINDROCK LLC encourages owners of our greyhounds to participate in dog sports but it is not a requirement nor condition of placement.
WINDROCK LLC greyhounds are sold with written guarantees of health and quality and we offer cash rebates for spay/neuter. We actively mentor and support our puppy buyers for the entire life time of the dog.
WINDROCK LLC ~Recognized By The AKC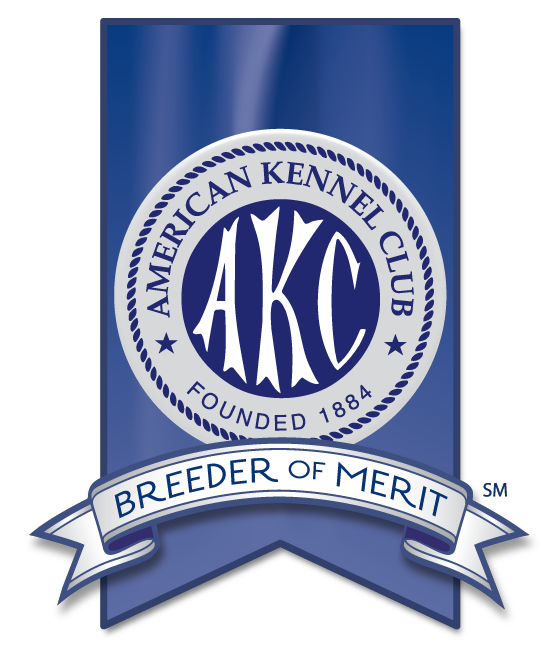 WINDROCK LLC has been the recipient of many awards. Our breeding program and rescue efforts have been openly praised by many prominent organizations as a model of responsible dog breeding and ethics. We are proud to be recognized by the AKC as a PLATINUM Level Breeder Of Merit and our trademark kennel name, WINDROCK is registered with the AKC and Kim has been a member of the AKC parent Club, The Greyhound Club of America since 1995.
We thank those who have who have awarded WINDROCK LLC by recognizing our efforts to promote responsible dog ownership through public education and youth programs, use of spay and neuter incentives, and our involvement in dog rescue.